DJOKOVIC WINS HISTORIC 9TH AUSTRALIAN OPEN CROWN
Novak Djokovic won a historic ninth Australian Open title on Sunday at Melbourne, becoming just the second player in history to lift nine trophies at one Grand Slam championship.
Djokovic breaks a tie with Roger Federer for the second-most victories at a single major, and now the Serbian only trails Rafael Nadal's 13 crowns at Roland Garros. Next year, Djokovic will try to become the second man in history to win 10 titles at a single Grand Slam.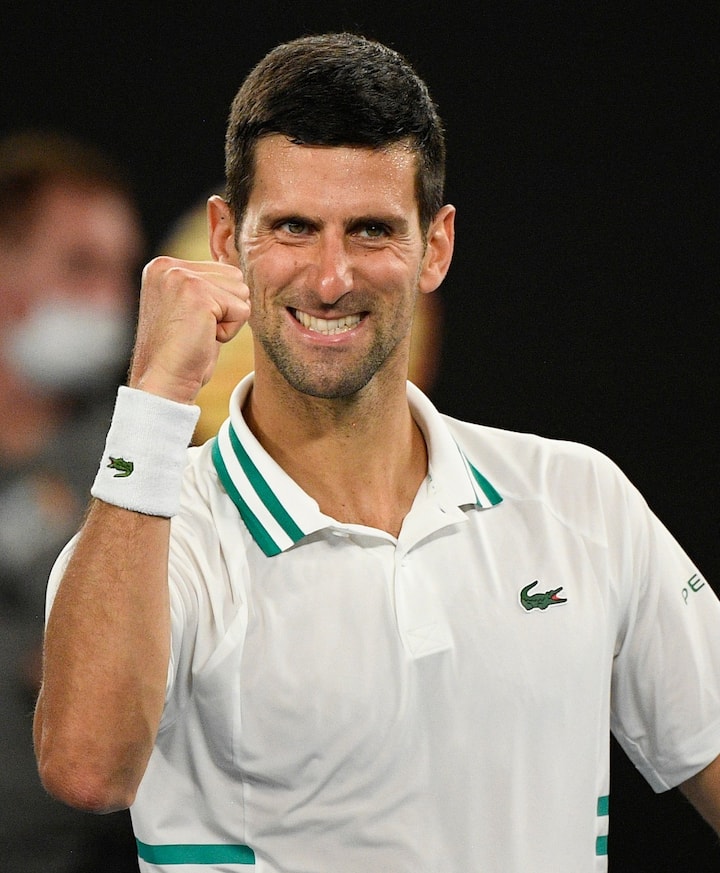 Novak Djokovic won his 18th grand-slam title after he defeated Daniil Medvedev in a straight forward Australian Open final. He won the match in straight sets 7-5, 6-2, 6-2. (Image Credits- AP/PTI)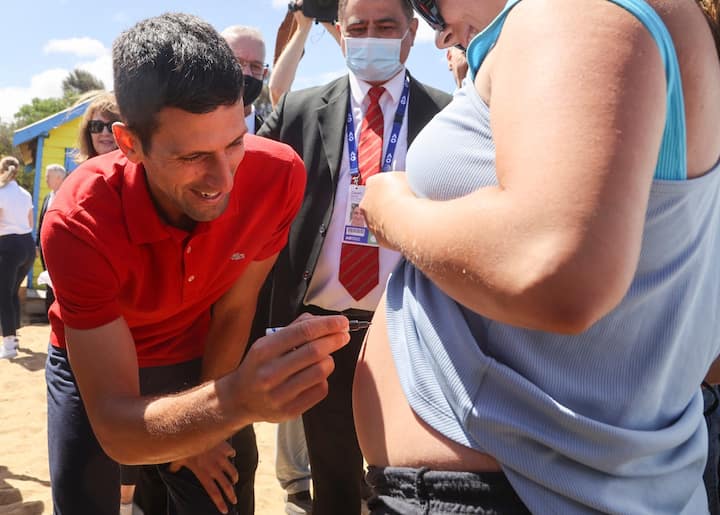 Novak Djokovic smiles on as he gives an autograph to a fan on his bare body. The Serbian has always been a jolly tennis player throughout his career. (Image Credits- AP/PTI)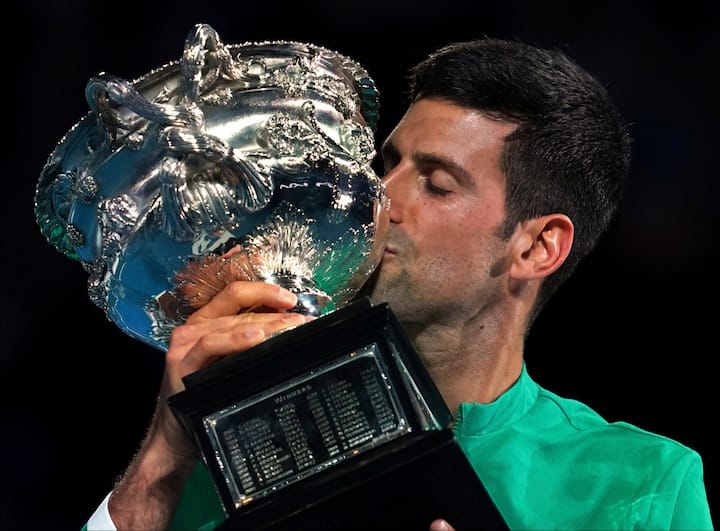 Novak Djokovic kisses the Australian Open Trophy 2021. (Image Credits- AP/PTI)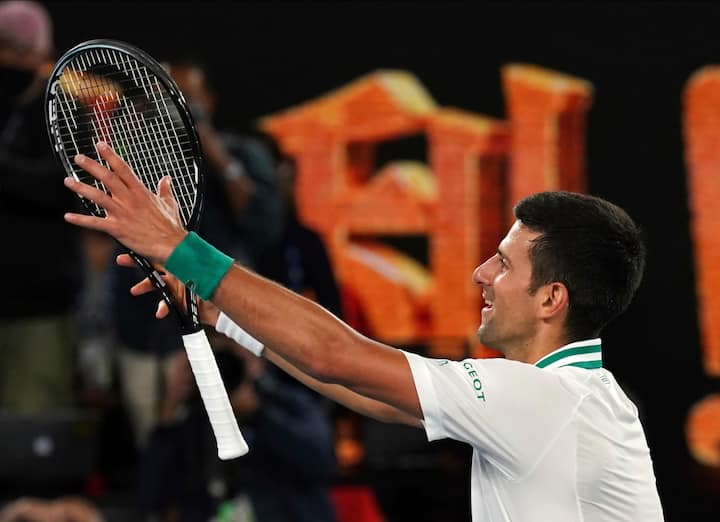 Novak Djokovic looks at his coaching staff after he won his ninth Australian Open title. No one else has won the grand-slam more times than Djokovic. (Image Credits- AP/PTI)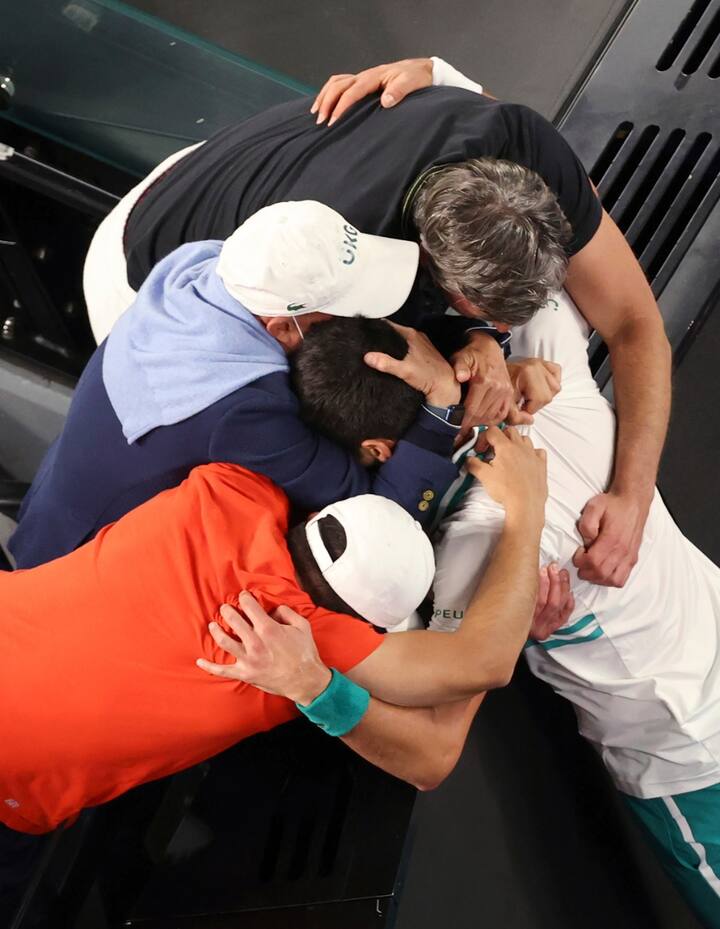 The 33-year old celebrates with his head coach Goran Ivanisevic after winning the grand-slam title. (Image Credits- AP/PTI)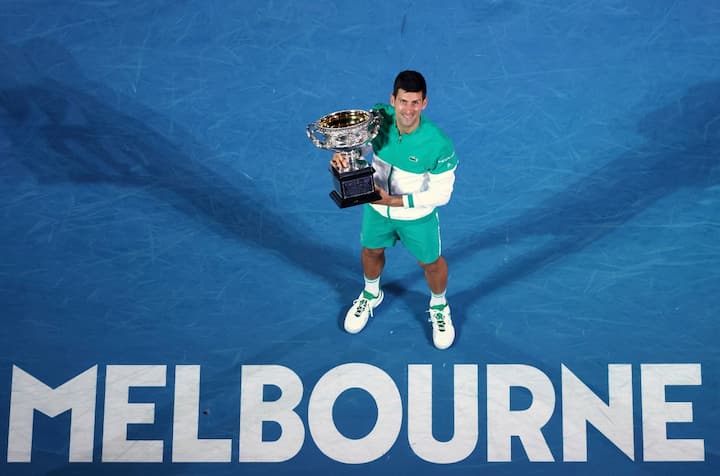 When asked about the newly arriving players in the game, Djokovic said "Everyone talks about the new generation coming and taking over us, but realistically that isn't happening still." (Image Credits- AP/PTI)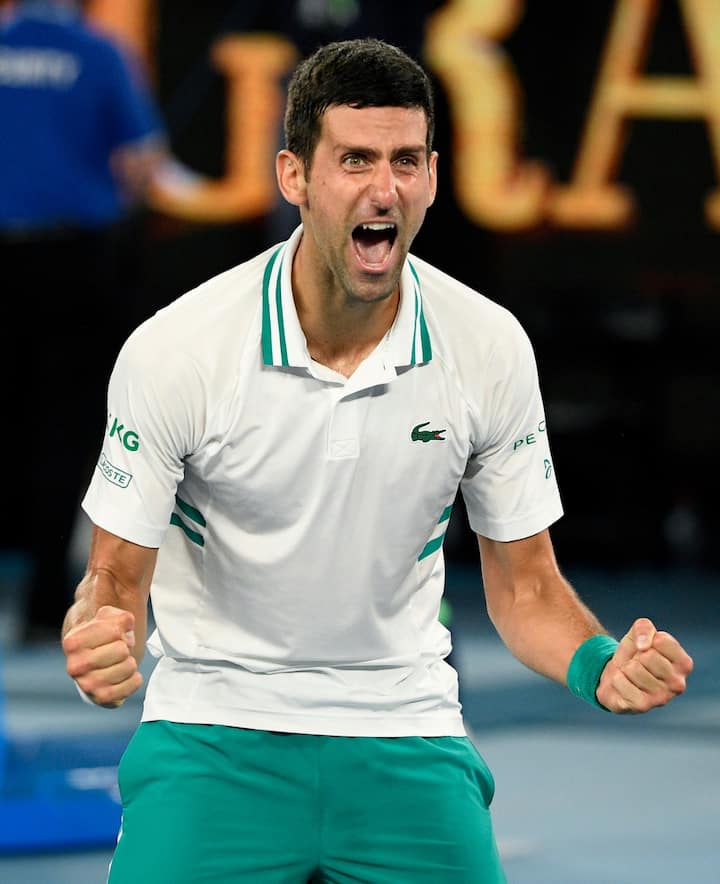 Djokovic pumped after the win! (Image Credits- AP/PTI)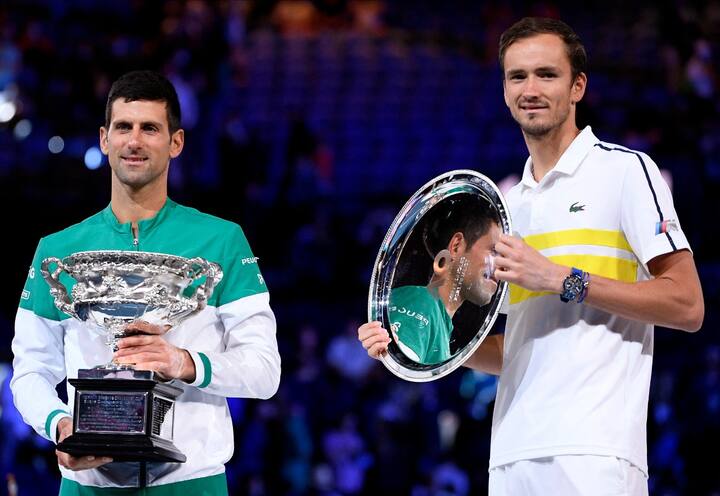 Daniil Medvedev was playing in his second grand-slam final. He will have to wait for some more time to register his name in the winners of the grand-slam list. His performance at the final was ordinary to say the least. When talking about Daniil, Novak said "On the court, Daniil is one of the toughest players I have ever faced in my life. It's only a matter of time before you hold a Grand Slam trophy." (Image Credits- AP/PTI)